Around 70 students from eight schools across the state came together earlier this month for the Adelaide showcase of the 2023 Kids in Space program.
Held at Stone & Chalk at Lot Fourteen, the primary school students shared their creative thinking, design and technology skills with judges and peers at the Adelaide event. The students presented products developed to address two guiding prompts of the program – how space technologies can help solve problems on Earth and how we can help astronauts and scientists do their work in space.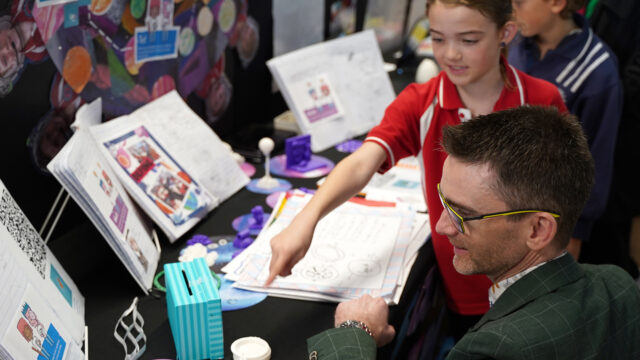 South Australian schools involved in the showcase were Willunga Primary School, Saint Ignatius College, Swallowcliffe School, Dara School, Klemzig Primary School, Warooka Primary School, Mundulla Primary School and Walford Anglican School for Girls.
Deputy Premier and Minister for Defence and Space Industries Susan Close attended the showcase, praising the students' innovative approach to the challenge.
"It's fantastic to see initiatives such as Kids in Space capture the interest of students and spark a curiosity in STEM-related study and careers from a young age," Ms Close said.
"Home to the Australian Space Agency, Australian Mission Control Centre and more than 100 space-related organisations, South Australia has become a beacon for space activity offering a range of exciting career opportunities for aspiring space leaders."
"The State Government is committed to growing the skilled workforce we need to meet future industry needs and this engaging program supports teachers and schools to improve STEM learning outcomes by helping students find inspiration in space as a pathway to a future STEM career."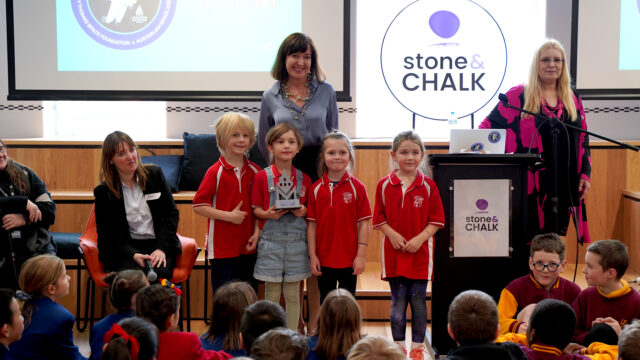 Students from Warooka Primary School on the Yorke Peninsula took top spot at the Adelaide showcase. The team were recognised for their design of a playground – reliant on magnets and domes to work in microgravity – that would provide astronauts with a method of maintaining their muscle mass and bone density while in space.
"There's no question that space inspires and it was fantastic to see these young students engage in the program in such a thoughtful way," Ms Close said.
More than 5000 students across Australia are involved in the space education program this year, which includes participating schools receiving space-themed professional development days for teachers, a 3D printer and a custom space-themed challenge course for students.
The Warooka Primary School Team will return to Adelaide in October for the final showcase event, where they will compete against other state winners for the 2023 Kids in Space title.