The 2022 Southern Hemisphere Space Studies Program officially wrapped up in February, with the program enabling participants to engage with global leaders in space studies research, offering unique insights from international, intercultural and inter-disciplinary perspectives.
The program's main theme was investigation of the use of Artificial Intelligence in all aspects of the planning, design and operations of a lunar outpost.
The five-week intensive international space program, jointly run by the University of South Australia (UniSA) and the International Space University, hosted 36 students from around the globe, educating them in key knowledge areas including space exploration, space policy and space services.
Co-Director of the Southern Hemisphere Space Studies Program Ady James, who is also Associate Professor at UniSA and a faculty member of the International Space University, said the program gave participants a better understanding of space, from a scientific, technological, business, legal, human and cultural perspective.
"Project teams work together on a current space issue, with the output showcased through a final presentation," Ady said. "The closing ceremony had talks from the heads of international space agencies and active astronauts; which is great for the participants and adds to the networking potential, but also shows those leaders in the field that South Australia is active in many areas of space
"The program was really successful this year with a good cohort that came together early as a team and maintained close and supportive relationships throughout the program."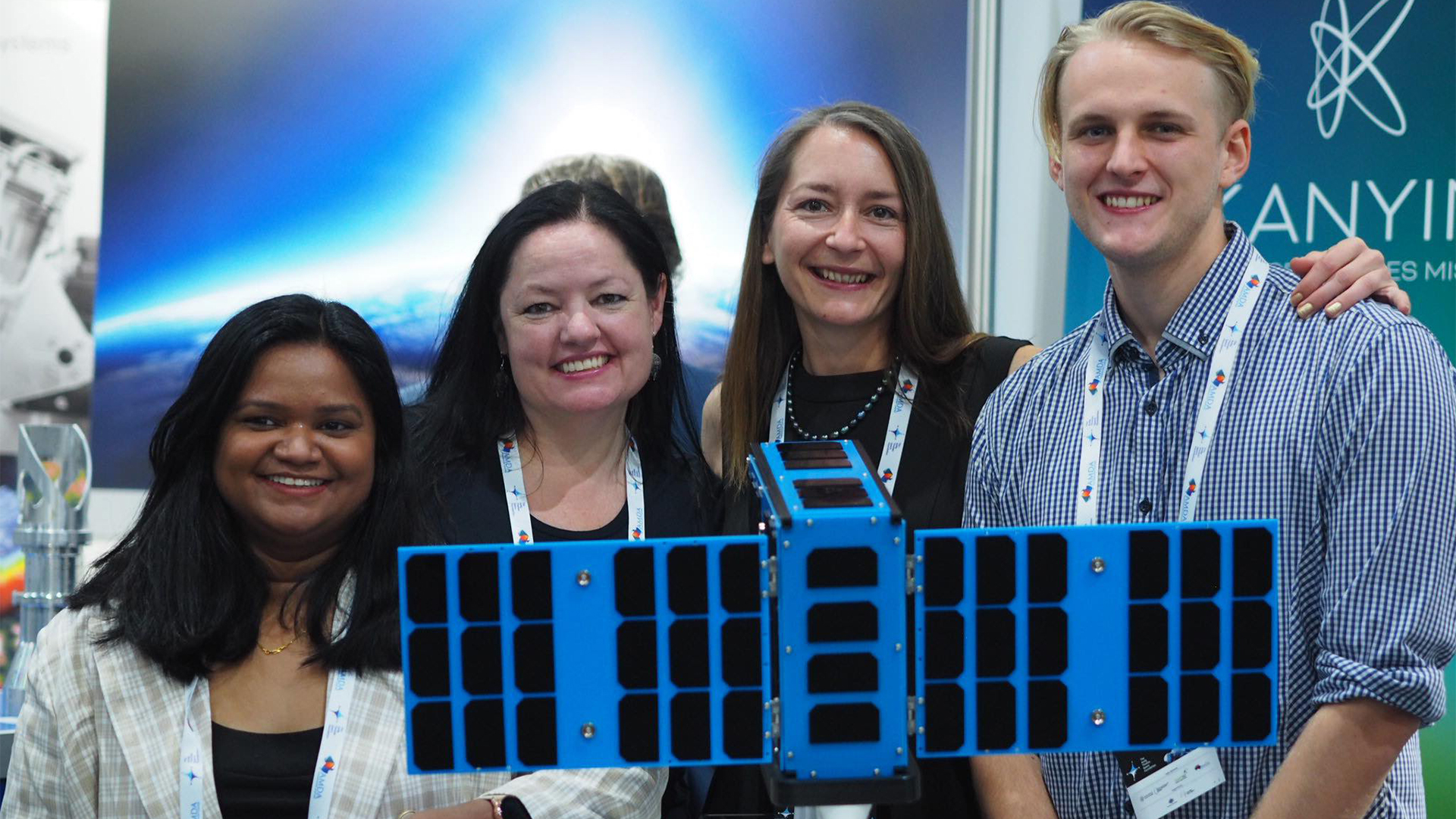 Pictured: South Australian space enthusiasts Ashwini Vaidya (left), Kelly Yeoh, Jelena Fabri and William Foster-Hall received SASIC-funded scholarships to participate in the 2022 Southern Hemisphere Space Studies Program.    
South Australian space lawyer and entrepreneur Kelly Yeoh was one of five South Australians awarded a scholarship by SASIC to participate in this year's SHSSP.
Kelly is the co-founder of Blue Dwarf Space, a South Australian-based start-up focused on automating regulatory processes to make space more accessible. She has also accepted a position in this year's round of the state's renowned incubator program, Venture Catalyst Space.
According to Kelly, the SHSSP program deepened her understanding of key space concepts and principles and enabled her to build connections with others in the sector, which she believes will be vital to growing her new business venture.
"My knowledge of the space sector was reasonably broad, but vague in areas not related to physical, environmental and cyber security of space assets as they relate to the law," she said.
"Blue Dwarf Space intends to automate the regulatory processes required to perform space activities, and the SHSSP has broadened my understanding of what those activities could be, and the sub-processes that they entail.
"I can see the SHSSP as being immediately beneficial towards the purpose of the business that we intend to build.
"I also met people who I probably never would have been given the opportunity to meet otherwise. My peers within the class were incredibly impressive, and it was such a joy to work with people of such passion and knowledge."
Kelly's team project considered how data derived from artificial intelligence and machine learning could determine the best possible location for a lunar base that supports human life and other scientific experimentations. Leveraging their legal experience and knowledge, Kelly's group considered the important legal and ethical aspects factored into the decision.
"We needed to consider the legal and ethical aspects of allowing artificial intelligence and machine learning algorithms make decisions and recommendations that would potentially have a direct impact on human life and survivability, and also consider heritage.
"It was determined that current laws and agreements, the majority of which were not written with modern-day space exploration models in mind, would need to be reconsidered.
"We made several recommendations including more robust risk management strategies, and further multilateral and bilateral agreements related to the use of space, the use of technology, and co-ordinated regulation of AI and ML capabilities."
Program participants came from a range of disciplines including two from the Australian Space Agency, two from state government agencies, four from Defence, two from health, approximately six from industry, with the remaining participants still undertaking study.
Since 2018, SASIC has awarded scholarships to eligible students to undertake the program, which helps build the local space industry workforce by enabling young people to gain valuable knowledge and skills to forge a career in the sector.