Fleet Space Technologies has unveiled a new state-of-the-art 3D printer at their expanded manufacturing facilities in Adelaide, that will bring a significant boost to the company's in-house capabilities.
The 3D printer will initially be used to produce the S-band antenna radio frequency patches already in use in the company's existing satellite constellations, which receive and transmit signals between the constellations in orbit and portals on Earth.
Future plans include use on Fleet's first full 3D printed satellites, Alpha.
CEO and Co-founder of Fleet Space Technologies, Flavia Tata Nardini, said this new capability will offer huge benefits for both Fleet and their customers.
"As well as enabling us to make complex components for our current models and future Alpha satellites, it increases efficiency from design to production, making the whole process more cost-effective; and by being fully autonomous, we can eliminate delays in shipping and sourcing," said Ms Tata Nardini.
"As our engineers explore and understand the full potential of 3D printing, we'll be able to use it to develop new designs and produce circuit boards and other electrical components.
"The 3D printer is bringing us a step closer to mass production of our 288-satellite constellation where we estimate to produce 4-8 satellites every month."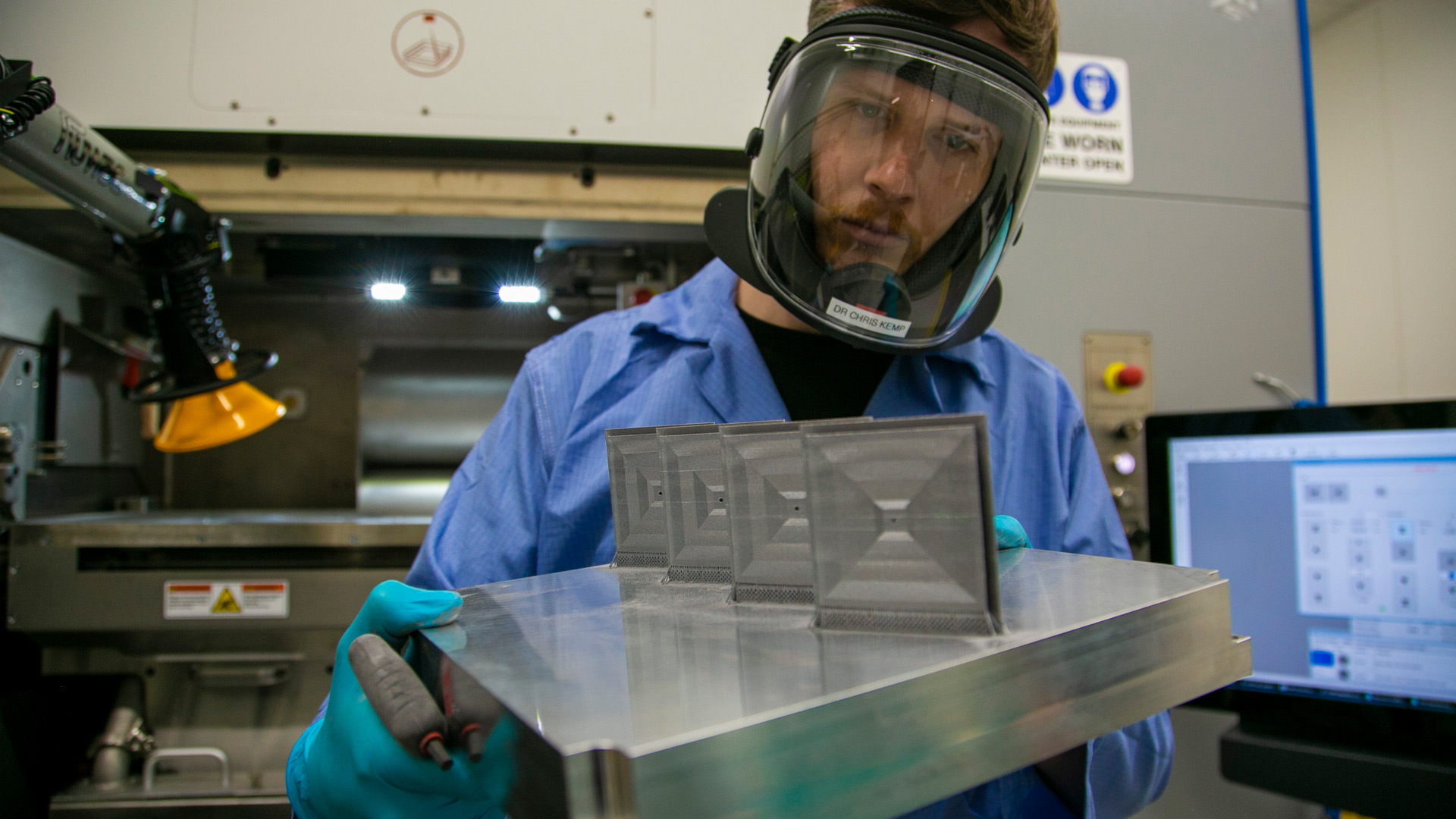 The 3D printer is the centrepiece of Fleet Space's newly extended manufacturing facility in Adelaide, which now employs over 80 staff – more than doubling its local workforce since May 2021.
"The new metal 3D printer, and the expansion of our Adelaide facility, underlines our commitment to domestic manufacturing," Ms Tata Nardini added.
"We're a confident, growing business with our eyes firmly on the future."