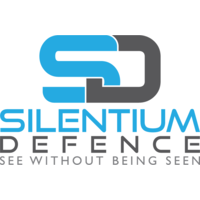 Founded:
2017
Number of employees:
20 (at 25 May 2020)
Address:
39 Davis Street
Wingfield
South Australia 5013
Silentium Defence was founded in South Australia in 2017 and remains headquartered here as the company explores opportunities to expand the business both locally and internationally.
The company specialises in tailoring passive radar surveillance solutions to meet the critical surveillance and traffic management demands of Defence, space and commercial operators.
Silentium Defence works closely with the Royal Australian Air Force and the Australian Space Agency to increase the nation's Space Domain Awareness capability, which is made possible thanks to South Australia's position at the centre of Australia's space industry. The company has grown to a team of more than 20 fulltime and part-time employees and contractors and currently has a number of Defence and civilian contracts under management. These, along with support from the South Australian Government and local defence industry, has allowed Silentium Defence to develop three separate passive radar surveillance products, each with several variants in production. The company has remained profitable since inception and have seen profits triple year-on-year.
One of the exciting things about South Australia's space industry is that all aspects of the Space ecosystem are represented. We have companies making satellites, developing launch facilities, developing propulsion systems, developing payloads and services to be hosted on satellites, and developing Space Domain Awareness solutions to support their operations. This growing critical mass helps to attract talent and international customers to Australia and to Adelaide in particular.
Dr James Palmer, Chief Executive Officer, Silentium Defence